It's no secret that kids like to be entertained all the time. They love things that are exciting and entertaining. Now, when it comes to your kid's birthday party, you can easily make it more enjoyable for your kid and his friends by simply hiring a professional kid's entertainer.
A kid's entertainer is someone who can entertain kids in different ways. However, before you look for 'professional entertainers for kids' birthday parties near me', you first need to pick an entertainment format. For example, you can consider organizing a puppet show. It is one of the most popular entertainment formats that people use to make their kids' special day more special and memorable. Puppet shows generally include jokes, storytelling, and more. A birthday puppet show performed by a professional entertainer can give everyone a full dose of entertainment.
Once you pick an entertainment format, it's time to find the right professional entertainer for kids' entertainment. In this article, we are going to give you some tips that will make it easier for you to find the right entertainer near you. Thus, consider going through the full post properly.
Choose the Right Entertainer for Your Kid's Birthday Party Near You
Here's how you can find the right entertainer for your kid's birthday party easily and quickly:
1. Get Recommendations
Asking others about the professional birthday party entertainers is one of the best ways to find the right entertainer in your area. However, don't choose a kids' birthday party entertainer based on someone's recommendation alone. First, note down all the suggestions and then do your research before making your final decision.
2. Do Google Searches
Doing a Google for the term "professional entertainers for kids' birthday parties near me" is probably the quickest way to find professional entertainers in the city. However, it's never a good idea to choose an entertainer just because his website is on the first page of Google search results.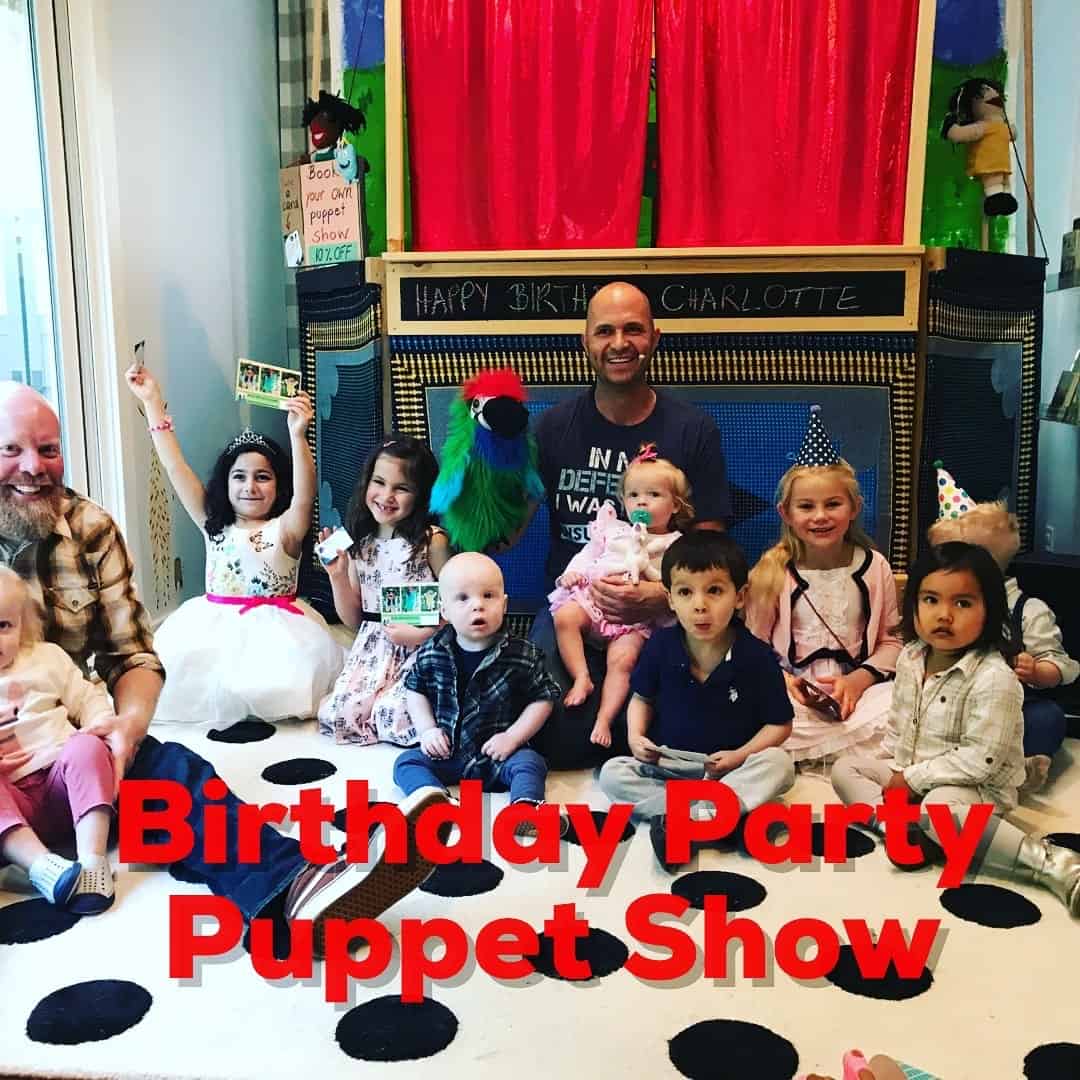 3. Look for Entertainers with Many Years of Experience
Hiring an amateur may help you save money. But an experienced entertainer is always your best bet. It will give you peace of mind. You can rest assured that he will meet your expectations.
4. Always Read Client Reviews
These days, most professional entertainers have websites where they upload information about their packages, services, etc. Oftentimes, these websites also include customer reviews and testimonials. Now, before you choose a professional kids' entertainer, it's important that you go through those reviews properly. It will help you know how satisfied the previous clients are.
I hope these pieces of advice will help you find the right entertainer. However, if you don't have the time to find one, then read below!
Professional Kids' Entertainer Near You
Ricky Roo & Friends Entertainment performs puppet shows in kids' birthday party venues. So, if you are searching for "professional entertainers for kids' birthday parties near me", you can contact them. They offer affordable packages. You can visit rickyrooandfriends.com to find detailed information about their puppet shows. You can also find client testimonials on their website. Feel free to contact them directly to know more.